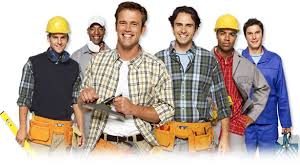 Workers compensation and motor vehicle-related injuries can be debilitating, painful and it can be difficult to get back to your normal health and lifestyle due to the pain and loss of function.
Grange Physiotherapy specialises in multi-area injuries by assessing each area and ensuring that a rehabilitation plan and program is set up to incorporate all the different facets of your needs and concerns. This type of treatment may include hands-on treatment, hydrotherapy, rehabilitation work and a home program.  You will need a referral from your General Practitioner or work doctor to claim through the insurance company.
Grange Physiotherapy provides a range of services including individual physiotherapy, hydrotherapy, clinical Pilates and rehabilitation gym work. Programs are set up with specific individual needs in mind. Some people train better individually, while others progress better in small groups. We can address these needs and ensure rehabilitation in a safe pleasant environment with optimal results.
Your therapist will keep in close contact with your Medical Practitioner and Occupational Rehabilitation Providers to address any rehabilitation concerns. Our focus is to get you back to work with good function in the quickest time possible.  This usually involves settling your pain before commencing light exercise work either done at home, in the pool or in our rehabilitation gym.  Initially, you may need to attend physiotherapy very regularly for optimum results.  As you improve treatments will spread out as you progress back to work.  We will work around your work hours as you progress back to full duties.