Physiotherapy
Get Back to Doing What You Love – Pain Free
Stretch, Strength, Relax
Build a stronger you
Massage
Relax and heal your muscles
Gym Rehabilitation
Get back to doing what you love
Hydrotherapy
Move better, feel better
IMPORTANT: If you have a fever, cough, sore throat or shortness of breath and you have travelled overseas in the past month, it is important you seek medical care early. Please contact us via phone prior to making an appointment or visiting our clinics.
With the current concerns about COVID-19 we would like to reassure our clients that we are taking all possible measures to ensure the clinic is cleaned and not only meets the Health Dept requirements but our personal requirements. We are following all best practice measures to ensure we minimise any chance of transmitting this virus in our clinic. It is our priority to keep you safe and well during your Therapy treatment. 
Our Practice is taking Steps to Stop the Spread of COVID-19 By:
Patients to sanitise hands on entering and exiting the building
Wiping down and disinfect all treatment beds and hard surfaces within clinic rooms and rehab areas
Hand Washing before and after each patient and Use of protective equipment if required
Social distancing and avoiding hand shaking
Patients can bring their own towels and pillows
Therapists can give effective treatment with patient being fully clothed if required.
Your comfort is our priority and you will be asked at the beginning of each session if you are comfortable with our procedure.
For more information: COVID-19 Information, Telehealth – Physio on Video
Grange Physiotherapy – Rockingham Health Hub
Are you having aches and pains? And your pain won't go away?  Are you needing high quality care to get you out of pain?
Grange Physiotherapy is Rockingham's state of the art physiotherapy and rehabilitation Centre, providing a range of services to restore function, reduce pain and rehabilitate to good health. We provide one-on-one physiotherapy and remedial massage consultations, as well as exercise rehabilitation services for the local community of Rockingham and surrounding districts of Cooloongup, Waikiki, Warnbro, Settlers Hill, Baldivis and Kwinana. Our services include Studio Gym Classes, Physical training, Physiotherapy Rehabilitation, Custom Orthotics and Hydrotherapy. Our large on-site Gym and pilates studio provide rehabilitation equipment to train core stability, balance, strength and coordination.
We work at Rockingham Health Hub in conjunction with:
Psychologists (bulk billing for Chronic Care programs)
Family Law
It is our pleasure to support the "People who care" Charity and the fundraising of Rotary, Palm Beach.
OUR SERVICES
Grange Physiotherapy offer a range of services including: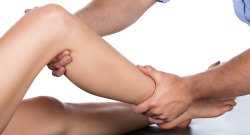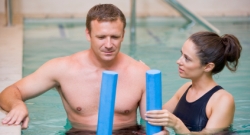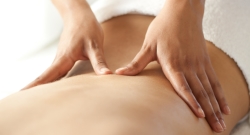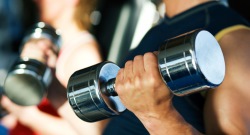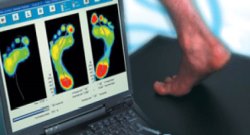 Vertigo/ Dizziness Rehabilitation
When our balance systems are not functioning well, we can experience feelings of dizziness. Dizziness can cause a variety of sensations and symptoms: feelings of spinning (vertigo) or off balance, nausea, fatigue, and loss of normal vision. It can also cause secondary neck stiffness, fear or lack of movement and possible headaches.
Your physiotherapist can assist in determining the cause of your dizziness and treat it appropriately.
OUR BLOG
Stay up to date with the latest from Grange Physiotherapy:
Have you met Amber-Lea? She is an experienced Remedial massage therapist who qualified at South Metropolitan TAFE.  Her treatments are able to be rebated by private health funds. She has a passion for helping people, and massage, and loves being able to help clients...
read more